HUGE WINTER SALE NOW until Spring Equinox
25% off our Famous Luna Ignis Brand Witchcraft, Wicca, and Pagan Ritual Tools
Login
Log in if you have an account
Register
Having an account with us will allow you to check out faster in the future, store multiple addresses, view and track your orders in your account, and more.
Create an account
About us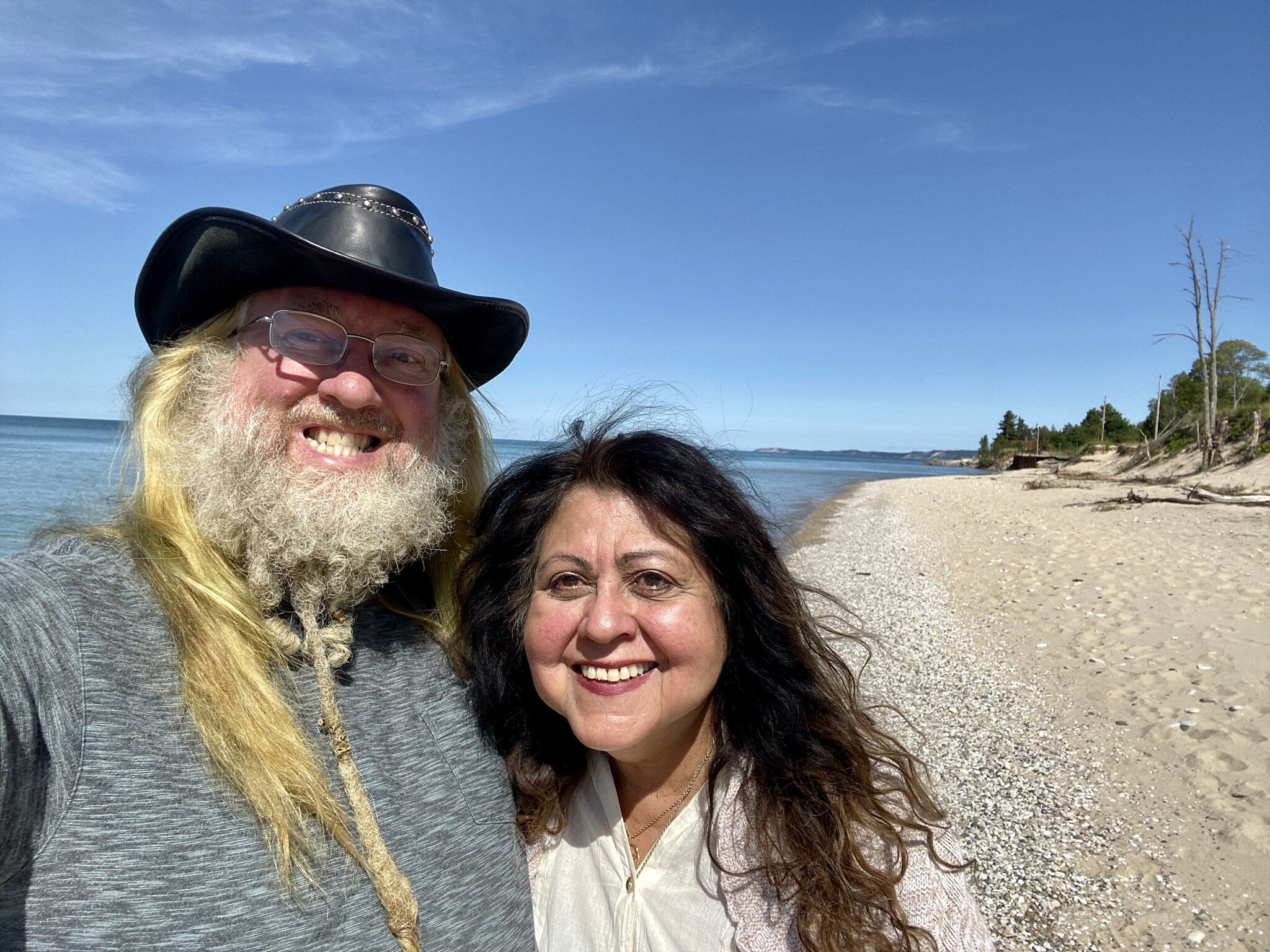 Paul and Pat have been practicing pagans for more decades than they care to say. Although our wares have a price, our advice and expertise is free. We welcome all paths and have regular Jewish, Christian, and pagan customers. Pat is a member of the Parliament of All Religions, and we have respect for all faiths.
We retired from the corporate world to focus on our shop and create a community center for Michiana Pagans.
Our careers did, at least, make it possible for us to travel all over the world. We have seen many beautiful stores and products from all over and had long wish list of everything to include in ours.
Our store is a bazaar of the very best, gathered from places such as the wonderfully esoteric Glastonbury, Cornwall, the east and west coasts of the coast and the pagan markets of Mexico, and more.
We also traveled all over the fair state of Michigan, visiting pagan festivals and conferences. Our local community is vital to us. Our shop is a community resource. We host workshops and rituals. We also have several consulting rooms for readings, massage, Reiki, and more. Supporting our store directly benefits the pagan community of Michigan. We also provide alternative spiritualties with a common space to learn about each other in the name of tolerance.
 

 

Unique & Handmade Witchcraft Supplies

Artes & Craft specializes in unique and rare handcrafted supplies made for pagans by pagans. We have gathered products from the best pagan, witchcraft artisans and practitioners that we have come across in long years of travel. We bring you the exceptional, unique, handmade, charged, and potent ritual tools and adornments. We support pagans in North America.

 

 

 

 

 

 

Our Pagan & Witchcraft Supplies

Our reputation for pagan supplies rivals the famous east and west coast stores. We spent a great deal of time in England and molded Artes & Craft to be in line with the world's best and famous stores in Glastonbury and London. Our witchcraft supplies are unique and made by practitioners.

We carry items to delight Wiccans, Heathens, Traditional Witches, Hedge Witches, Ceremonial Magicians, also conjure, Hoodoo, Vodun, Yoruba, Santa Muerte, and more.

We also carry many of the most famous brands in pagan and witchcraft supplies, Coventry Creations, Dorothy Morrison, famous brand incense, Seven Sisters voodoo oils and many more!

We also carry statuary and jewelry by famous Pagan Artists such as Paul Borda, Maxine Miller, Veronese, and Derek Frost. Also over 1000 books and 325 tarot and oracle decks.

Our Brand of Products

 

 

 

 

 

Our Apothecary

Our Apothecary is huge. We are pagan and witchcraft incense and herb experts. We have ten types of Frankincense, five types of Copal, and much more. We have well over 200 witchcraft, pagan and occult herbs, aromatic woods and resins, and over 110 essential oils.

We also carry the more exotic witchcraft plants such as Belladonna, Datura, Henbane, Fox Glove.